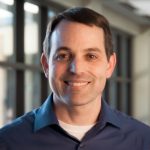 History and Mission
In 2018 Rich Rindfuss, a pastor and computer engineer, took a leave from the United Methodist Church to found Calm Seas Software with the mission to create powerful yet simple-to-use software for churches and other organizations.
Calm Seas Software created Tools4Church to extend and enhance the capabilities of Church Management Systems like ACS, Fellowship One, Shelby, and others. This web-based app runs on any device with a web browser including Android and Apple phones, desktops, and laptops and provides tools for assisting pastors and staffs with pastoral care and financial analytics.
In addition to the Tools4Church product Calm Seas Software has provided software services to projects that include a church moving data from an old Church Management System to a new one; a financial consulting company transitioning from an aging, custom CRM to a new, cloud-based system; an underwater photography team building a new, mobile-friendly website; and several small businesses updating websites and hosting services. See the Projects page for a portfolio of additional Calm Seas Software projects.
Calm Seas Software is not currently accepting new clients.